Meet Pullflow AI: Making Code Reviews Smoother Than Ever
Explore how Pullflow AI revolutionizes Slack code reviews, offering real-time insights and a streamlined approach to software dialogue.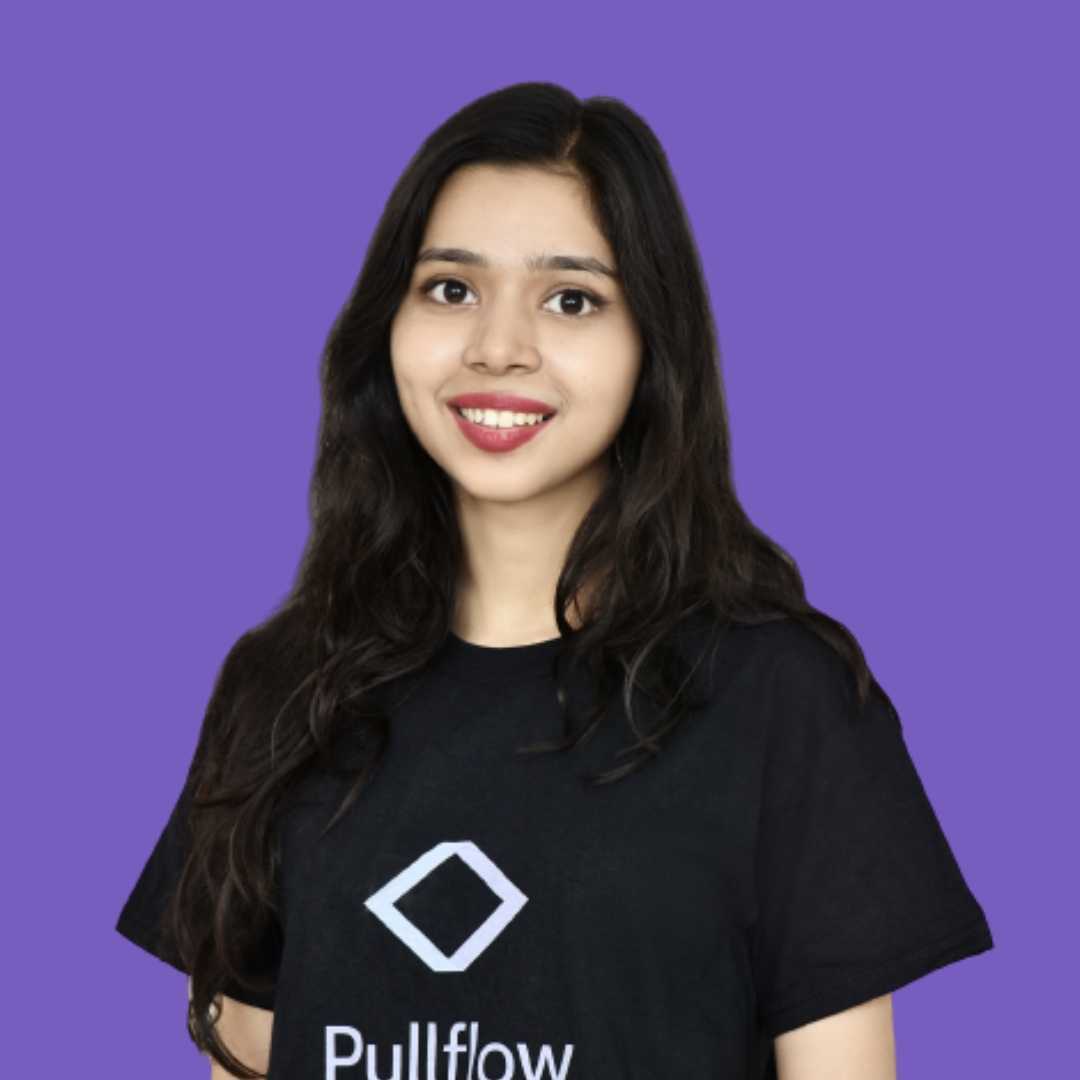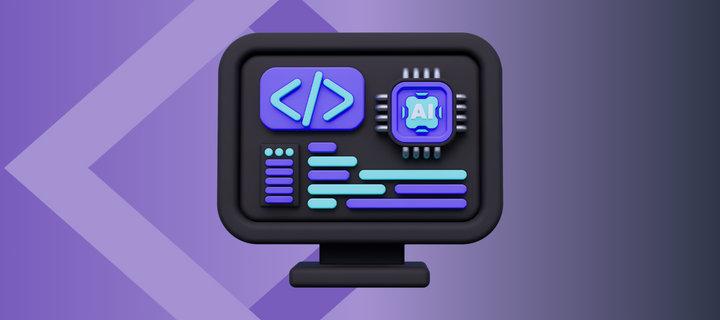 On this page:
Discover how Pullflow AI reshapes code review discussions, offering real-time answers, feedback, and insights within Slack, making software and design dialogues more engaging and efficient.
---
Every developer knows the value of a streamlined coding workflow. Enter Pullflow AI: a tool that's been built to amplify the quality of code review discussions right within Slack. Instead of juggling between platforms or diving into endless browser tabs, all the insights you need are now at your fingertips, thanks to Pullflow AI.
Direct messages for immediate answers:
Instant solutions: Got a burning question? Just shoot a DM and get your answer.
Refactoring and software know-how: It's not just about quick replies; it's about quality insights. Discuss strategies, and software concepts, and get insights that'll make you nod in agreement.
In-depth code review discussions: Imagine having an experienced teammate always online, always ready to guide. That's Pullflow AI for you.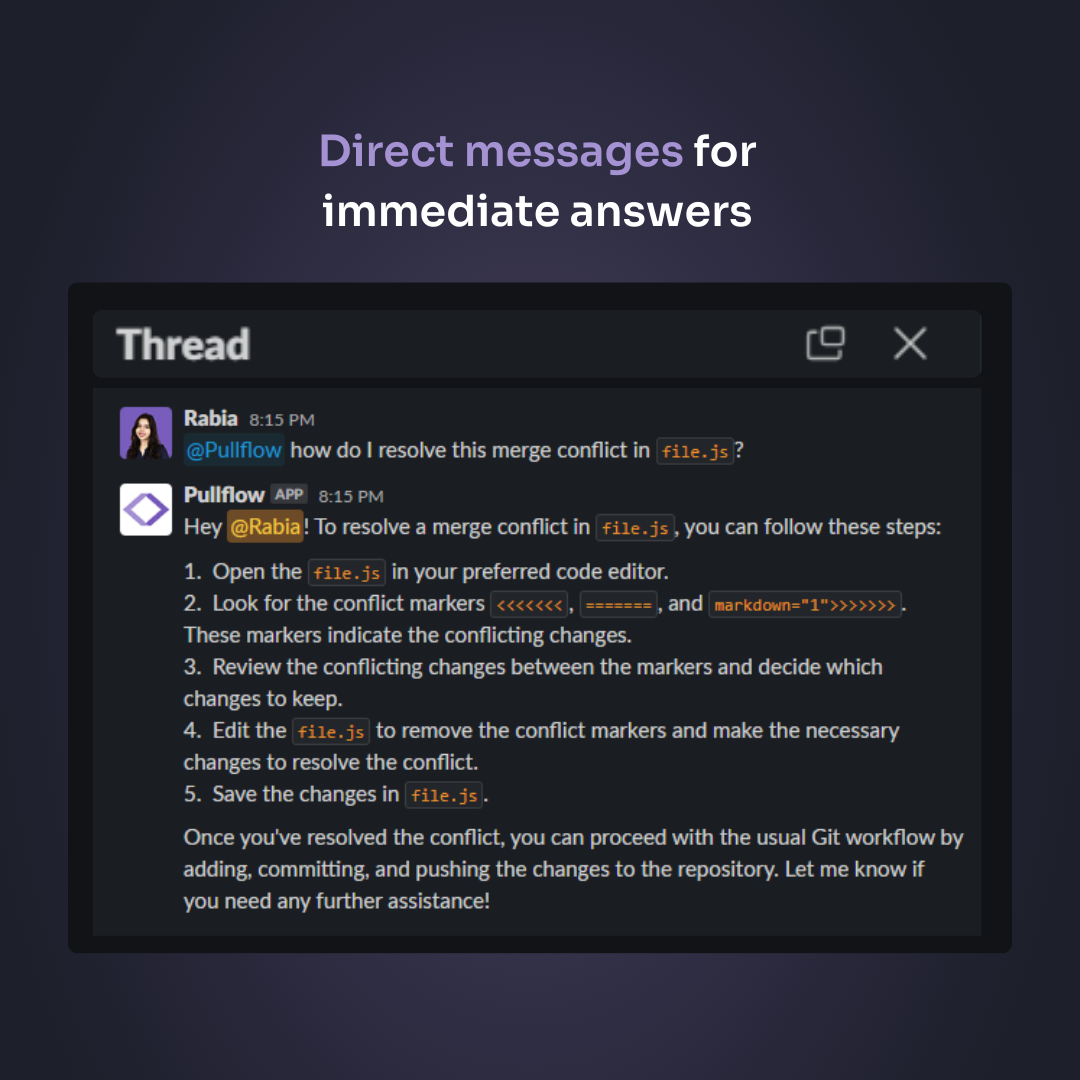 Taking group chats to the next level:
Remember the times when group discussions felt like everyone's talking, but no one's really getting the complete picture? Pullflow AI changes that. It ensures that everything stays in one message thread, leading to group chats that are coherent and effective.
What sets Pullflow AI apart is its ability to facilitate contextual group conversations with AI. While alternatives like ChatGPT require you to copy and paste context and answers, and Copilot only offers individual ("side") conversations, leading to more back-and-forth with humans, Pullflow AI streamlines the process.
Code reviews? More like code deep dives:
Within pull request threads, Pullflow AI shines the brightest. It brings clarity, context, and depth to conversations, ensuring everyone's on the same page. It's like having a translator for code nuances, enabling the team to make well-informed choices.
Your new go-to for all things code:
Gone are the days of sifting through documentation or old threads. Pullflow AI acts as your team's knowledge hub. Whether it's sample code, clarifications on pull requests, or just a quick refresher, it's got you covered, making external searches a thing of the past.
Command? Just talk:
Who likes to remember commands when you can just… talk? With Pullflow AI, natural language is all you need to take action on your PRs - all without breaking a sweat. It's not just about ease; it's about making developers feel more human and less like command bots.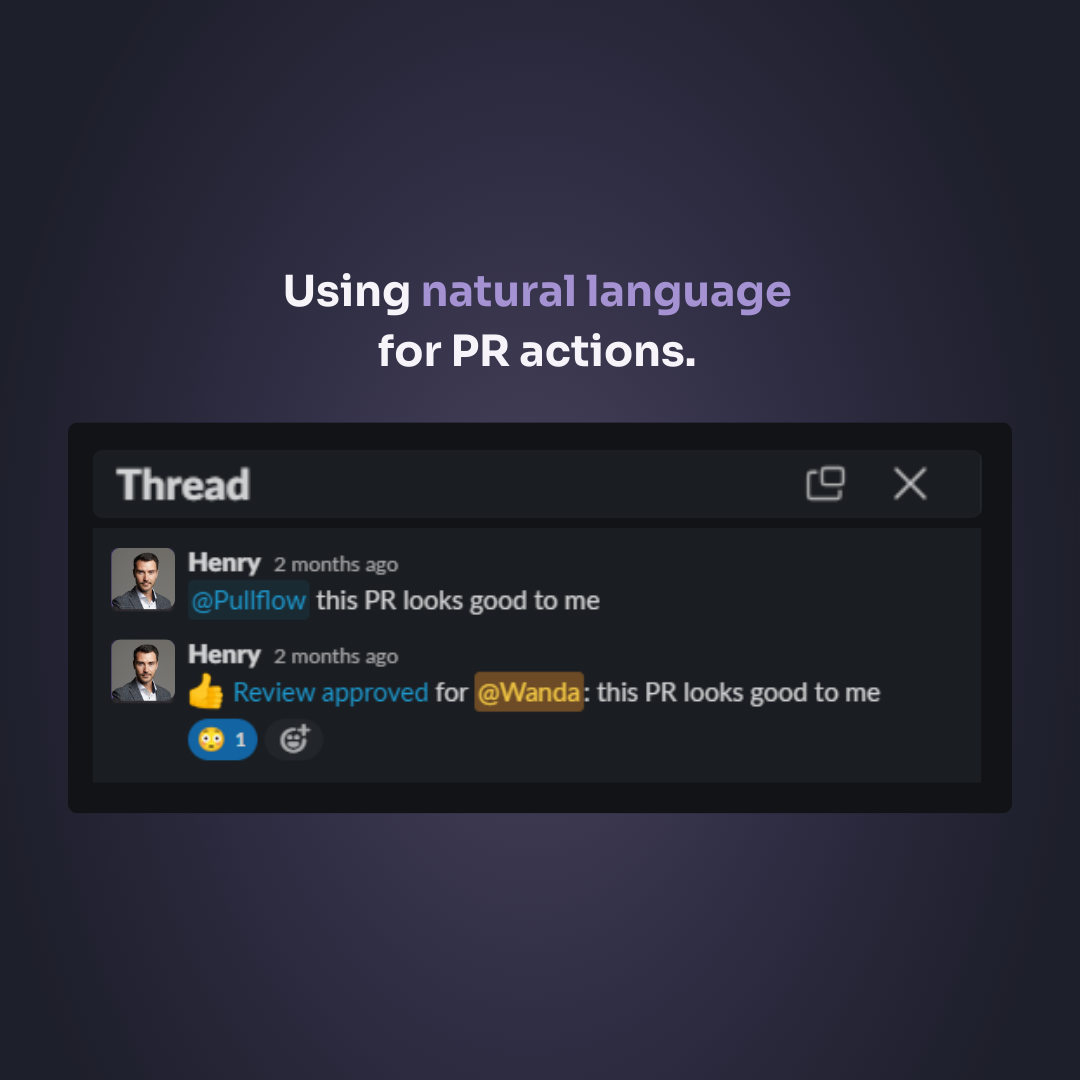 Conversations, the way they should be:
Pullflow AI isn't just a tool; it's a team member. Whether in group chats or DMs, it chips in with insights, making discussions richer. It's the kind of colleague who always has your back, ensuring dialogues are both productive and, dare we say, fun.
Setting up? It's a breeze:
No developer likes a complex setup. With Pullflow, you get Pullflow AI out of the box. Integrating it with Slack is straightforward, making it a no-brainer for teams keen on boosting their communication game. Simply sign in to Pullflow.
A little note on our beta phase
Before you dive in, a little heads up: Pullflow AI is in its beta phase. We're super proud of where it's at, but we're even more excited about where it can go with your feedback. So, as you use it, chat with it, and (hopefully) love it, let us know how we can make it even better.
Wrapping up
In the ever-evolving landscape of software development, we're always on the lookout for tools that make our lives a tad easier. Pullflow AI is our latest endeavor in that direction. It's not just about a new tool; it's about reimagining the way we handle code review conversations.
So, give Pullflow AI a spin, and let's make code reviews in Slack efficient and enjoyable. After all, it's the conversations, the shared insights, and the collective growth that make our developer community so special.